Place/Date: Singapore – December 2nd, 2022 at 7:00 am UTC · 2 min read
Contact: FNCY,
Source: FNCY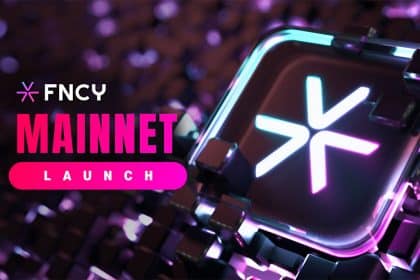 FNCY, the Web3 entertainment platform presented by Metaverse World Inc and previously known as CUBE, launches its own mainnet today.
FNCY's aim is to make blockchain technology in daily life without the huddle of entry by providing rich new entertainment related to daily life  within a single platform ecosystem.
The range of its content is expanding: games, webtoons, web-novels, NFT, metaverse, DeFi and more.
Users can enjoy all the contents with FNCY coin, its native asset. FNCY coin will be the universal currency within its ecosystem which enables users to enjoy various contents seamlessly.
FNCY unveiled the IRRIS NFT Project with Taewon Entertainment which is the production company of the famous Korean series "Iris". IRRIS is the first K-POP girl group presented by Taewon Entertainment. The detail of the project is available on FNCY website.
In addition, with its own mainnet, FNCY is committed to become a Web 3.0 digital entertainment platform that focuses on user experience and connects the value of reality to the digital world.
SungHun Kim, CEO of Metaverse World Inc, says:
"We are extending our partnership and detailed MOU with corporations from various industries to realize 'blockchain in daily life' by designing and applying the latest protocols and technologies. FNCY aims to be the perfect entertainment platform that connects digital contents like the metaverse with the reality starting from its own mainnet."
About FNCY
FNCY brings entertainment powered by blockchain on the metaverse. The FNCY Web3 entertainment platform is built on a flexible and scalable native mainnet, where all forms of content come to life – from games to web comics and novels, DeFi to crypto wallet, and everything in-between.
FNCY social media: Twitter, Facebook, Telegram, Medium, YouTube.
About Metaverse World
METAVERSE World is a blockchain subsidiary of Netmarble F&C, expanding its vision into the NFTs and Metaverse sector, and it has recently joined the Metaverse Standards Forum to contribute to bolster the Metaverse technology overall.
Subscribe to our telegram channel. Join


Thanks
#FNCY #Mainnet #Aims #Bring #Blockchain #Daily #Life