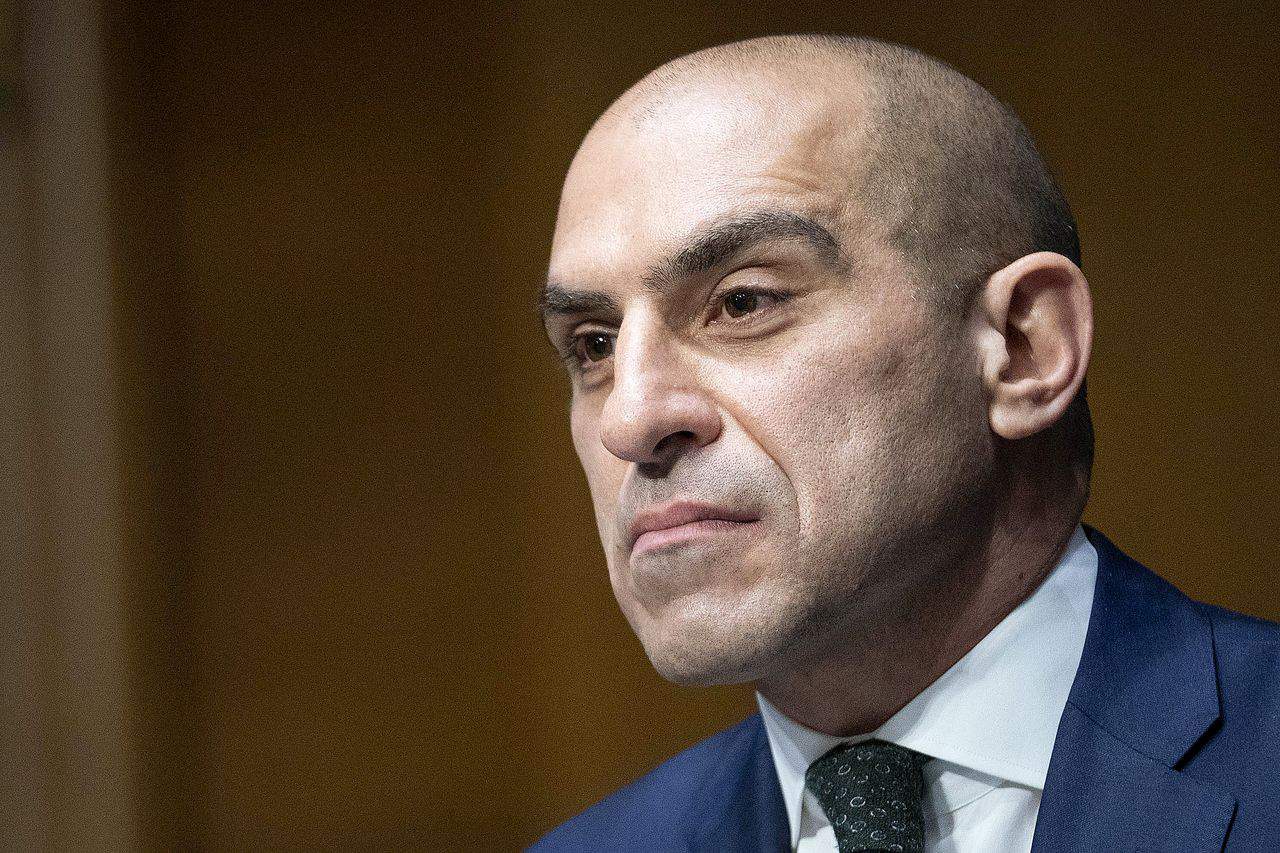 After years of arguing the contrary, Rostin Benham's position on crypto commodities now resembles that of Gary Gensler.
Rostin Benham – chairman of the Commodities and Futures Trading Commission (CFTC) – has walked back previous claims that Ether (ETH) and other altcoins should fall under his agency's jurisdiction. 
Speaking about the future regulation of crypto following FTX's bankruptcy, he suggested that only Bitcoin should be viewed as a commodity.
Flipping Positions on Ether
As reported by Fortune magazine, the chairman aired his thoughts during an invite-only crypto event hosted by Princeton University on Wednesday. 
The timeslot, once allotted for ex-FTX chief Sam Bankman-Fried (SBF), had instead been filled by a panel titled "The Demise of FTX and Other Crypto Entities: Lessons Learned."
According to Benham, his agency had spent "tens of thousands" of hours speaking with FTX about allowing the exchange to let customers trade with money borrowed directly from the company, rather than through a broker. 
The CFTC was also in line for increased funding and oversight through the Digital Commodities Consumer Protection Act (DCCPA). The legislation, proposed in August and supported by SBF, would expand CFTC authority to regulate markets for "digital commodities," classify cryptocurrencies, and explicitly name Bitcoin and Ether as commodities. 
Benham was optimistic about the bill in September, calling it a "huge step forward."
"Many digital assets constitute commodities," he said, while testifying to Senate at the time. "As recognized by the DCCPA, the CFTC's expertise and experience make it the right regulator for the digital asset commodity market."
The chairman had seemingly held this position as recently as last month, stating that he was in disagreement with Securities and Exchange Commission (SEC) chairman Gary Gensler on the matter. By contrast, his latest claims seem to place him in line with Gensler's position that only Bitcoin can be clearly labeled a commodity. 
Gensler has kept a tight lip when speaking about the securities status of other cryptos, but has hinted numerous times that the vast majority of digital assets – including stablecoins – are likely securities. 
Regulation After FTX
U.S. regulators have often been criticized for being slow to provide clear regulatory standards for the crypto industry. Coinbase CEO Brian Armstrong argued last month that the magnitude of FTX's collapse could have been avoided had unclear standards not pushed the global trading volume to the overseas exchanges. 
Benham defended himself from such criticisms, however, claiming that limited resources from lawmakers to take enforcement action had prevented him from doing so. "We don't have the luxury of waiting," he added. 
The chairman is set to discuss his inaction against FTX with authorities soon, and whether his agency could have prevented the collapse, to begin with. 
The post CFTC Chair Changes His Mind About Ethereum Being a Commodity appeared first on CryptoPotato.


Thanks
#CFTC #Chair #Mind #Ethereum #Commodity