In this week's news roundup, you'll read about Nairaex's call for improved industry policies and regulations, FlexID's successful funding round to offer self-sovereign IDs to the unbanked population in Africa, Ayoken's pre-seed funding to grow its marketplace, and more.
NairaEx Calls for More Industry Policies, Empowers Web3 Teams With Over N1 million

NairaEx, a crypto exchange company, has announced it's building an enabling environment for the Web3 industry by empowering technology teams and also called for more improved industry policies and regulations at the recently held Techpoint Africa Blockchain Summit that was held at Four Points Sheraton in Lagos, Nigeria.
Besides sponsoring the event and hackathon, which NairaEx attributed to its commitment to supporting blockchain development and driving education in Nigeria, the company also gave tech experts, developer teams, founders, blockchain entrepreneurs, policy experts, and tech businesses a glimpse of the different innovations happening around blockchain technology.
Speaking during a panel discussion on regulations and Web3, NairaEx's Growth Manager, Yomi Bilewomo said, "There is room for the cryptocurrency industry to contribute to the rules and regulations governing them. Tech enthusiasts must explore a way for the government to have both the centralized and decentralized systems obtainable in Nigeria. We believe that with proper regulations and support, the Cryptocurrency market can be an economic game changer for the country."
The hackathon was also graced with judges from the blockchain and tech industry who awarded three Web3 teams for their design, innovation, relevance, and originality with a $2,500 cash prize. The Chemotronix team emerged first and received $1,250 (approximately N752,000) for building a prototype Internet of Things (IoT) device as part of its solution to reduce carbon emissions and other climate-related problems in Africa using the blockchain. Team Block Baddies won $750 (about N450,000) for creating a digital blockchain library that could be useful to African writers, while Team JPS earned $500 (Over N300,000) for its NFT market for digital fashion assets.
Zimbabwean Blockchain Startup FlexID Secures Algorand Funding to Provide Self-Sovereign IDs to Africa's Unbanked

FlexID, a blockchain startup that's building a blockchain-based identity system for those excluded from the banking system due to a lack of identity documents, has secured an undisclosed amount of funding from Algorand to offer self-sovereign Identity (SSI) to Africa's unbanked.
FlexID, which became the first Zimbabwean start-up to be selected as a World Economic Forum Technology Pioneer, will utilise Algorand's blockchain for its decentralized key management system, and later to perform financial transactions by integrating with other Algorand's decentralized applications (DApps). The startup's SSI platform uses a decentralised approach that gives users control over their personal information.
With the received funds, FlexID plans to make its decentralized identity network available in emerging markets where more than one billion people are estimated to lack formal identification.
Ayoken Secures $1.4 Million Pre-Seed Round to Grow its NFT Marketplace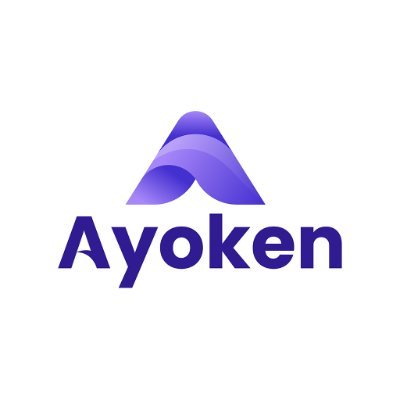 Nigeria's NFT marketplace for creatives, Ayoken, has successfully secured a $1.4 million pre-seed round to grow its NFT marketplace and enable users to grow their revenue streams via digital collectibles.
Ayokenlabs, which is Ayoken's marketplace, will feature virtual collectibles from influencers, musicians, and sports brands from across the world.
As reported by TechCrunch, Ayoken received funding from various investors including Founders Factory Africa, Texas-based Kon Ventures, Europe-based venture capital collective Crypto League, Ghana-based R9C Ventures, and Maximus Ventures.
Ayoken's CEO and Founder, Joshua King, said that the marketplace is a bridge between artists and their fans who help contribute to the success of their idols. King said, "Through VIP passes, fans will get the ability to actually livestream music by these artists before it arrives on Spotify, YouTube or Apple Music. Fans will get discounts for future events too."
Moreover, fans will have access to tokens such as behind-the-scenes videos and album art. The platform plans to launch NFTs of some major African artists and others across the world over the coming months. So far, Ayoken has partnered with KiDi, a Ghainain afrobeats artist, for his initial NFT drop.
Besides growing its team and secondary marketplace, the startup plans to sign exclusive deals with a number of artists and telcos.
African Bitcoiners Celebrate Bitcoin's 12th Anniversary
Bitcoin enthusiasts in different cities across the world gathered on May 22, 2022, to commemorate the World Bitcoin Pizza Day, to mark the day when the digital currency was first used to make a purchase in the real world.
12 years ago on May 22, Laszlo Hanyecz, made history when he paid for two pizzas with 10,000 BTC, thus becoming the first person to pay for a real-world item using bitcoin. For the first time this year, Africans took part in the global celebration that brings together thousands of bitcoin users to share their love for digital assets.
The events happened simultaneously last Sunday in 11 African cities including Nairobi in Kenya, Kampala in Uganda, Port Harcourt, Yenagoa, Ibadan, Lagos, Calabar, Kano, Abuja, and Ile-Ife in Nigeria, and Cape Town in South Africa. All the events were organized by independent Bitcoin supporters and entrepreneurs and co-sponsored by Bundle Africa, a digital currency asset management platform besides other country-specific sponsors.
To learn more about Bitcoin, download the Bitcoin Beginner's Handbook for free.


Source link