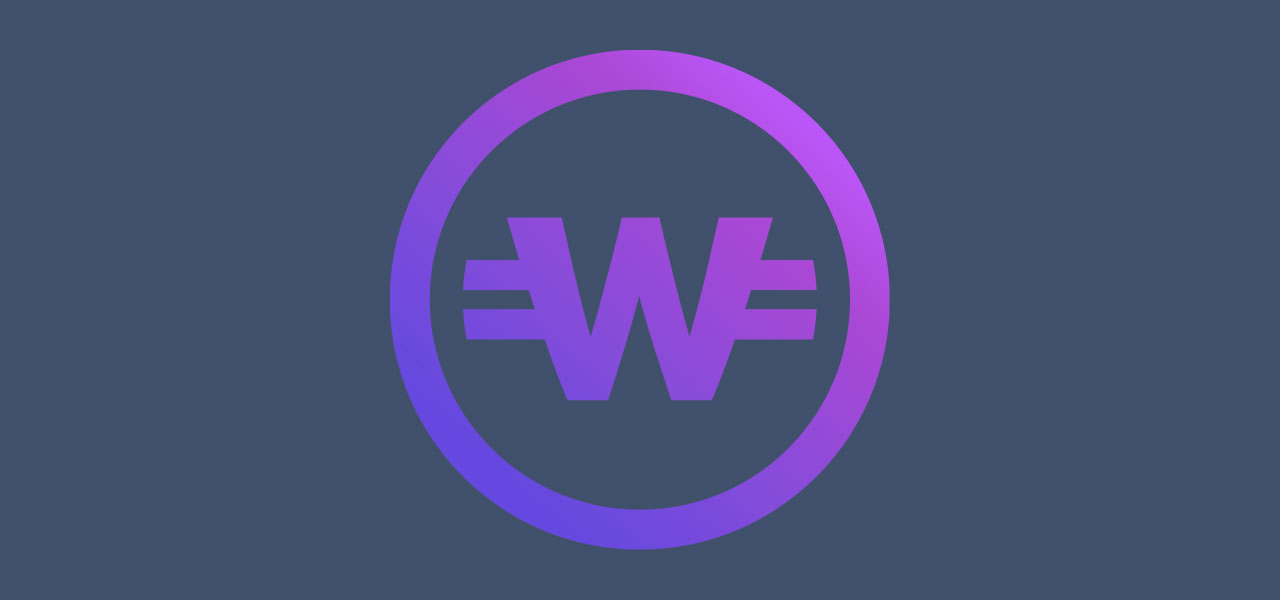 What is Whitecoin?
Today's an exclusive crypto airdrop with tokens that already have a value and can be traded on the most popular exchanges: ZB, XT.COM, ZBG, LBank, EXX, BW, and it will be listed on Bittrex soon! But first, let's focus on the project itself.
Whitecoin is a community-based decentralization project that launched in early 2014 more than six years ago. The team members of the original development team are from the Netherlands, Germany, Finland, Australia, and a few other countries around the world.
Whitecoin is a public chain. And it realizes value interconnecting blockchains through their innovative Multi-Tunnel Blockchain Communication Protocol (MTBCP). And their goal is to break the barriers between the different blockchains like Bitcoin, Ethereum, and EOS.
Whitecoin constructs a cross-chain blockchain ecosystem through:
The Random Proof of Stake (RPOS) consensus: A stochastic multi-asset equity deposit consensus algorithm, that defines participants, incentive structure, and community operating system.
Whitecoin Axis: An entity that records, verifies, broadcasts cross-chain data, generating and destroying corresponding WIOU tokens, and completes the transfer of cross-chain assets.
Their own wallet: A client that allows users to join the ecosystem and to participate in mining or cross-chain trading, for example.
Decentralized mining pools.
Smart contract: To enable complex cross-chain transactions, asset certification, etc.
In August 2020, the Whitecoin Foundation launched a $2 million DeFi foundation that will support projects within their ecosystem.
More details available on XWC official website: https://whitecoin.info/.
XWC token by Whitecoin
The project is using its own blockchain. And the total supply is 887,185,706 XWC tokens according to their block explorer. But I couldn't find more details. It's a top 250 crypto according to CoinMarketcap.
XWC token holders can trade the tokens on XT.com.
How to get free XWC tokens?
For this airdrop campaign, the team allocated 8,000 XWC tokens for a maximum of 2,000 winners. And the coin airdrop ends on October 10, 2020. So hurry up to claim your free XWC tokens!
How easy is it to claim your free XWC coins? Pretty easy! First of all, you need to visit this page and complete the following tasks:
Enter their Telegram community and invite 3 people to join
Enter the XT.COM Community and invite 3 people to join
Follow their Twitter account and @ three friends
Follow their subreddit and leave a comment on any article
Share this poster to any social medium related to blockchain and cryptocurrencies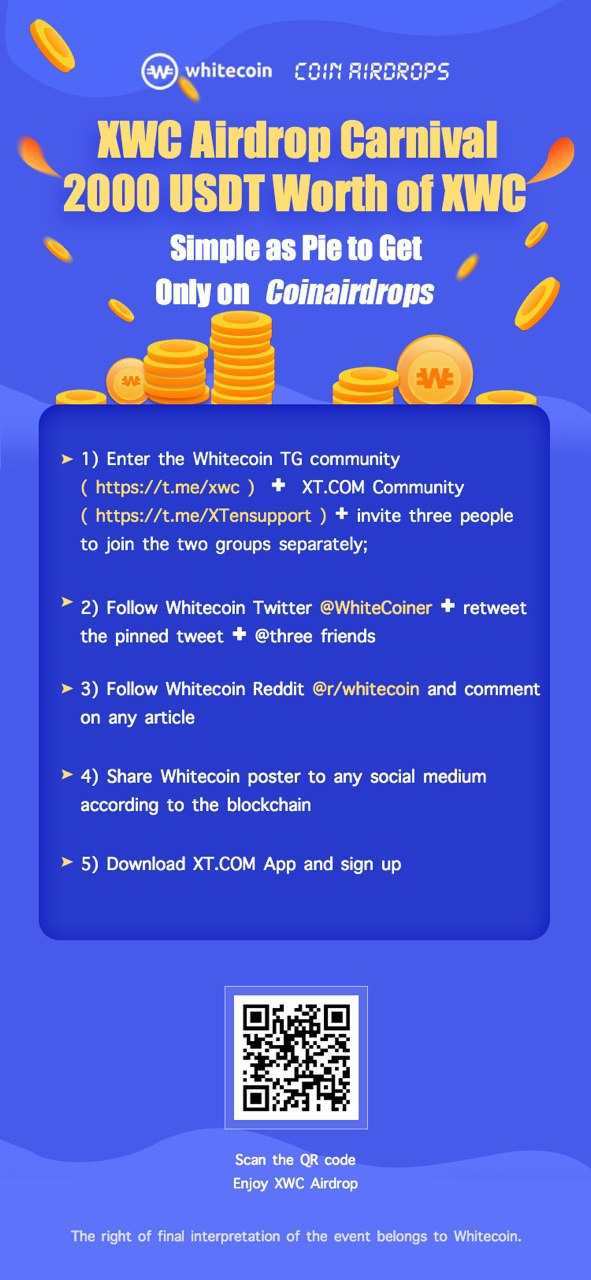 Download the XT.COM app and register by scanning the QR code below: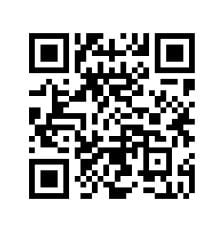 When you're done, you will receive 4 XWC tokens!
DYOR. NEVER share your private keys! And NEVER use an exchange wallet address! Instead, we recommend using
Trezor wallet
.
Legal Disclaimer
: This website does not offer investment advice. The author is an amateur investor and the information found here is for informational, entertainment, or educational purposes. As a result, it should not be construed as personal investment advice. While the information provided is considered accurate, it may include errors or inaccuracies. This website and the author can't be held responsible for any action you take as a result of what you have read here.
Learn more
.
DON'T MISS A SINGLE AIRDROP
8.9
Total Score
We've reviewed hundreds of cryptocurrency airdrops since this airdrop alert site is live. And here's our take on this crypto airdrop. With a score below 5, you may never receive your tokens. But if it's above 8, you'll definitely get your free cryptocoins!