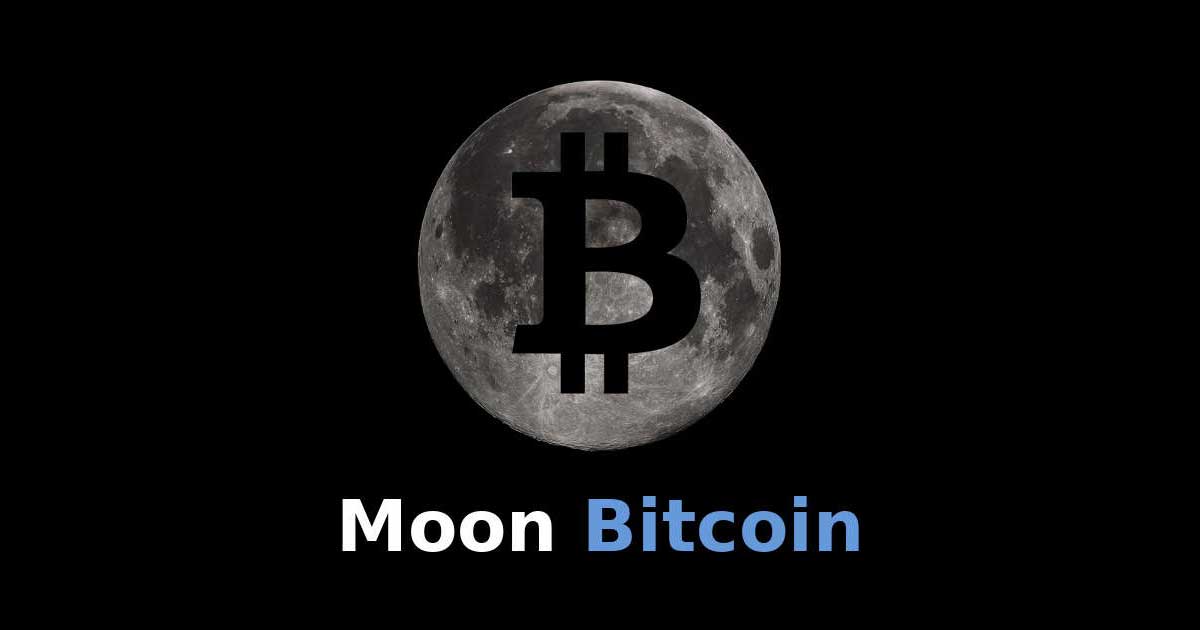 MoonBit.co.in is my least favorite of the bitcoin faucets connected to the Coinpot micro wallet. But I use it anyway on a daily basis, of course. Because it brings dough too… And that's what matters when, at the end of the day, you have to make every satoshi count! In this Moon Bitcoin review, I'll tell you what I think about this website. And I'll also give you the ropes on how to maximize your free bitcoins earnings.
What is Moon Bitcoin?
First of all, there are many sites with similar domain names. I'm sure you've already heard "to the moon" hundreds of times. But this review is for Moon Bitcoin core – the faucet affiliated with Coinpot. Because I'd rather grind for the "real" bitcoin: BTC, a.k.a. the king of cryptos. Anyway, this domain has been registered in 2014 and it's been live ever since.
DON'T MISS A SINGLE AIRDROP
Compared with other faucets like Free Bitco.in or Cointiply, you choose when to claim your free satoshis. So you can claim more often which is nice. But lately, they've implemented a minimum of 5 minutes wait between claims per IP address.
You need a Coinpot account to get started. If you haven't heard of this crypto wallet, it's FREE. And it allows you to aggregate all your earnings in the same account. Let say you earn free bitcoins from Bonus Bitcoin and Bit Fun: You will find your balance and all your activity on coinpot.co. In addition, you can also store other cryptos like DOGE and LTC.
Features
Faucet
When you visit the site the first time, you will see that it's not using the HTTPs protocol. So your traffic is not encrypted… While it's a concern, you can rest assured that no sensitive data is in the clear. You need only your email address to log in, not even a password – fair enough.
Then, you will see the faucet fill up gradually. The current claim amount is even displayed in the tab title of your browser. So you can always keep an eye on it. And you decide when you'd rather get your free BTC.
There are a few settings to improve your user experience. You can:
Receive alerts every 5 minutes
Set up an alert depending on the amount in the faucet
Choose between a visual alert or a sound alert
And don't forget to check the "Alert me when it's time to claim" box to take enable these settings.
Do you like to claim every 5 minutes, every hour or every day? Fine, it's up to you. The longer you wait, the more you earn. But it's not worth waiting forever though… Because the faucet fills up quickly initially and slows down over time – they want you to come back and watch new ads. So you need to find the right timing to maximize your earnings.
Bonuses
Another way of increasing your earnings is through bonuses. And they've implemented many of them: Daily loyalty bonus, offer bonus, mystery bonus, mining bonus, and referral program bonus (where you refer your friends and get referral commissions).
If you play it well, like I'm trying to, you can increase your claim amounts by up to 500%!
Offers
This website is a high paying bitcoin faucet. So you won't find any game. But there's an offer tab. While I don't like to spend time completing surveys, there's an incentive on Moon Bitcoin core. For each offer or survey you complete, you will earn free bitcoin AND you will boost your offer bonus! You can double your earnings with it.
How to earn on Moon Bitcoin?
It's straightforward: You sign up with your Coinpot email address. And you claim! Because you're using an existing account, you don't even need to confirm your email.
Next, there are two strategies. You will find out that the faucet fills up quickly initially. But it slows down over time… While the longer you wait, the more you make, it can also make sense to claim on a daily basis. Because after a day, the faucet barely fills up.
Also, Moon Bitcoin offers a daily loyalty bonus that increases by 1% per day, up to a maximum of 100%. If you claim every day for 100 days, you DOUBLE your earnings! This strategy beats the other one by far.
I could mention the mystery bonus – but I have really no idea how it works… I always get a certain percentage and a few extra satoshis that are appreciated. But no information is available on the site.
Maybe you'd like to withdraw your earnings? And keep them in your wallet or in a compound interest savings account? That's easy: You need to reach the minimum amount of 0.0001 BTC on Coinpot. And then you request the withdrawal to any wallet address. After that, you will receive an email with a confirmation link – click it and receive the amount within a couple of days.
Before concluding my Moon Bitcoin faucet review, a word on their referral program. You can get a commission by inviting your friends and the members of your family. And their claims will also allow you to increase your referral bonus!
Is Moon Bitcoin a scam?
I make money out of it, so it's not. Moon Bitcoin is a good bitcoin faucet.
OK, it's not using secure HTTP, so it's not super safe. And it's full of ads and redirections. But that's why you can get your free money! Basically, this site sells ad space to companies and gives you a share of its income. And you can withdraw that money.
As I said, I have other favorite faucets. But if your plan is to earn free bitcoin in 2022, this is a serious option. And you won't waste your time with it.
Conclusion
Thank you for reading until now! My goal with this review was to give you the elements to make up your mind about Moon Bitcoin – one of the top 10 bitcoin faucets of 2022.
Thousands of users use it EVERY DAY to stack sats. And they're happy with it. Because they get paid. There are only 21 million BTC for 7 billion people – not even enough for all the millionaires out there – this is the new gold rush!
Don't miss out the opportunity to be at the beginning of the race: Sign up now!
PROS
Medium to high payouts
Faucet, offers, and bonuses
Claim every 5 minutes
CONS
Ads and redirections
No SSL certificate