In this week's news roundup, you'll read about The Weeknd's partnership with Binance for his tour, Pngme and Masa Finance's collaboration to provide DeFi lending services in Africa, and more.
Binance Partners with The Weeknd for the First Crypto-Powered World Tour
Binance, the largest crypto exchange in the world, announced last week that it has partnered with The Weeknd to become the official sponsor for his "After Hours Til Dawn" tour. This move marks the first global concert tour to incorporate Web 3.0 technology for an amplified fan experience.

Speaking on the collaboration, The Weeknd said, "Binance is all about the community, about people, about inclusion. I was impressed by their focus on users and innovative edge. It made perfect sense to work together and I can't wait for fans to experience crypto within a creative avenue while supporting a good cause. There are so many possibilities with crypto and I think this is just the beginning."
Binance is also working with XHOUSE to launch an exclusive NFT collection for the tour as well as co-branded merchandise for the tour. The virtual tickets will enable fans to gain access to commemorative NFTs.
Yi He, Binance's Co-Founder said, "We are excited to be an exclusive crypto partner of The Weeknd's tour, giving fans and people the ability to interact with crypto in a new avenue. Crypto is community-centric and we believe this partnership embodies that, including empowering local artists and giving back, through a mainstream platform."
The crypto exchange is expected to donate $2 million to the XO Humanitarian Fund. The fund was launched earlier this year by The Weeknd to support the World Food Programme's lifesaving emergency operations in hunger hotspots across the globe and which the artist is the Global Goodwill Ambassador. Binance will also work with The Weeknd to create an NFT collection and five percent of the sales will be donated to the fund.
The tour will begin on July 8, 2022.
Pngme Collaborates with Masa Finance to Offer DeFi Services to Emerging Markets
Pngme, a leading financial data platform, has partnered with Masa Finance, Silicon Valley's DeFi protocol, to grow the adoption of decentralised finance (DeFi) credit services in emerging markets.
The partnership will provide DeFi credit services in the African region enabling lenders in Kenya and Nigeria to access over 250 off-chain financial data sources in order to automate credit decisions via smart contracts while still keeping the data private.
Speaking on the partnership, Masa's Founder Brendan Playford said, "This partnership marks the first instance of bringing DeFi lending products and off-chain credit scoring capabilities to emerging markets. Masa and Pngme's goals center on building critical infrastructure to drive financial inclusion. This is a huge step in providing access to credit for those who need it most."
The partnership comes at a time when DeFi services are on the rise in Africa. Masa Finance's on-chain lending coupled with Pngme's credit and lending API will be very appealing to DeFi lenders as they will be able to develop decentralised lending products such as micro-loans, mortgages, and SME loans.
Kenya's Energy Company, KenGen, Considers Offering Geothermal Power to Bitcoin Miners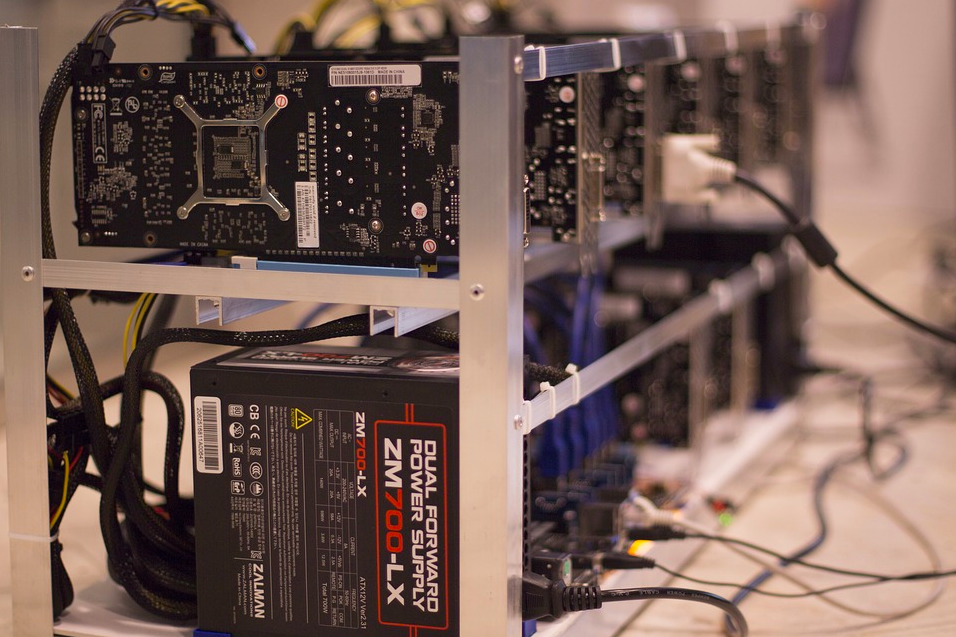 KenGen, Kenya's largest energy producer, is planning to offer Bitcoin mining companies its extra geothermal power to enable them to meet their energy needs.
The company said that Bitcoin mining companies have been reaching out about purchasing its energy. However, considering that there are no Bitcoin mining institutions in Africa, it's believed that the companies that approached it are either Europe or US-based.
Miners will be set up in an energy park at KenGen's main geothermal power station located in Olkaria, Naivasha as it has enough space and is in close proximity to the power which would help with stability. If the move is successful, it would help address the increasing carbon emissions generated from crypto mining. And by providing clean energy, KenGen will be able to contribute to the reduction of carbon emissions caused by Bitcoin mining firms.
Ethiopia's Central Bank Warns Citizens Against Crypto, Considers them Illegal
A report by the National Bank of Ethiopia (NBE) has warned its citizens against cryptocurrencies, calling them illegal.
The financial regulator said that it does not recognise digital currencies as a legitimate payment method and insisted that the Birr – the country's local currency – is the only acceptable and lawful means of carrying out transactions in the country. In addition, it has also called for its residents to report any cryptocurrency transactions that are being carried out in the country.
Although the landlocked country established a working relationship with Cardano and hasn't entirely banned the use of digital currencies, the NBE has repeatedly warned against the use of crypto claiming that they are mostly used for money laundering.
To learn more about Bitcoin, download the Bitcoin Beginner's Handbook for free.


Source link