In this week's news roundup, you'll read about Binance's latest partnership with Cristiano Ronaldo to launch exclusive NFTs, a new study by Kucoin revealing that 72% of crypto investors In South Africa rely on social media for crypto-related information, Crypto.com's expansion into South Africa with an exclusive Rand wallet, and more.
Binance Announces Partnership with Cristiano Ronaldo to Launch Exclusive NFTs
Binance has today announced a partnership with Cristiano Ronaldo to launch multiple exclusive non-fungible tokens (NFTs) collections per year.
The partnership will see the leading crypto exchange launch a global campaign that will give Ronaldo's fans an introduction to Web 3 with a captivating entry point into the world of NFTs.
Speaking about the partnership, Ronaldo said, "My relationship with the fans is very important to me, so the idea of bringing unprecedented experiences and access through this NFT platform is something that I wanted to be a part of. I know the fans are going to enjoy the collection as much as I do."
In addition, the two parties will develop a series of collections that will be sold exclusively on the Binance NFT platform. The initial collection will be released later this year.
Study: 72% of South African Crypto Investors Rely on Social Media for Crypto Information
The latest study by global cryptocurrency exchange, Kucoin, has revealed that 72% of South African crypto investors rely on social media as their primary source for crypto-related information.
The report christened 'Into The Cryptoverse', was conducted to determine the cryptocurrency adoption rates and investor behaviour in the Southern African country. 72% of those surveyed rely heavily on social media to get information on crypto which is shared by influencers and other key media personalities to who the average citizens can relate to.
Matlala Caroline Rathabeng, a Twitter Influencer in South Africa, was quoted by Kucoin in the study saying, "Social media is the most powerful channel introducing people to new things and allowing them to build networks. Now, it grows people's hope and trust in crypto."
The study further revealed that 7.6 million South Africans – nearly 22% of the country's population aged between 18 – 60 – either own virtual currencies or have used cryptocurrencies in the last six months.
Crypto.com Launches Rand Wallet As It Expands Into South Africa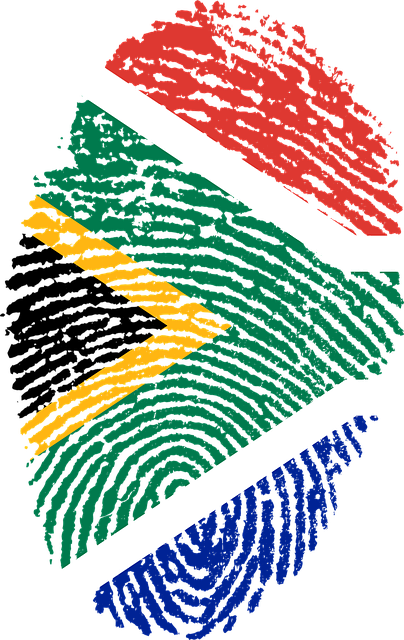 Crypto.com has announced the launch of a Rand wallet as it expands into South Africa. The launch of the Rand wallet will however see the exchange deactivate the non-rand fiat wallets for its customers in South Africa.
In a statement to MyBroadband, Crypto.com said, "We have partnered with a local bank to compliantly offer certain products and services that are in line with local regulations, applicable law, and customer demand."
The exchange shared the news in a notice to its customers in the country saying, "We are pleased to announce that we have made progress in our expansion of services in South Africa. Please be informed that Foris DAX SA (Pty) Ltd will become the contracting entity of the Crypto.com App on 10 July 2022."
Customers will be required to accept the exchange's updated terms and conditions with Foris DAX in order for them to continue utilizing the services. Moreover, Foris DAX will also take over the management of all the accounts of their South African customers.
Engie Energy Access' Crypto-based Crowdfunding Solar DeFi Platform Exceeds Target
Engie Energy Access has announced that it has exceeded its target to crowdfund $100,000 via its Solar decentralized financing (DeFi) platform in a mere seven hours.
The institution is a solar energy access company that provides solar home systems and mini-grids that benefit millions of people in Sub-Saharan Africa. The DeFi crowdfunding platform that was developed in partnership with Energy Web, a Swiss NGO, enables investors to buy Energy Web Tokens (EWTs) in support of off-grid solar deployment, remunerated on a fixed return model with profits up to 10% on their stake.
This revolutionary financing model will enable the subsidiary of Engie to roll out autonomous solar home systems (SHSs) for schools, households, and SME beneficiaries who will acquire high-end solar photovoltaic (PV) equipment on a pay-as-you-go (PAYG) system. The company's initial projects will focus on Zambia and Rwanda which have a rural energy access rate of 11% and 44% respectively, with subsequent expansion expected in other Sub-Saharan nations
To learn more about Bitcoin, download the Bitcoin Beginner's Handbook for free.


Source link